Deforestation and forest fires left only tough tallgrass (alang-alang) overgrowing the depleted soil. With combined efforts, a lush productive forest is being created.
This approach, developed in collaboration with the Food and Agriculture Organization (FAO), encourages natural processes of reforestation without ploughing, the use of pesticides or fertilizers. With ANR, maintenance also requires much less labour than you might think, making it a cost-effective and efficient solution for restoring degraded land.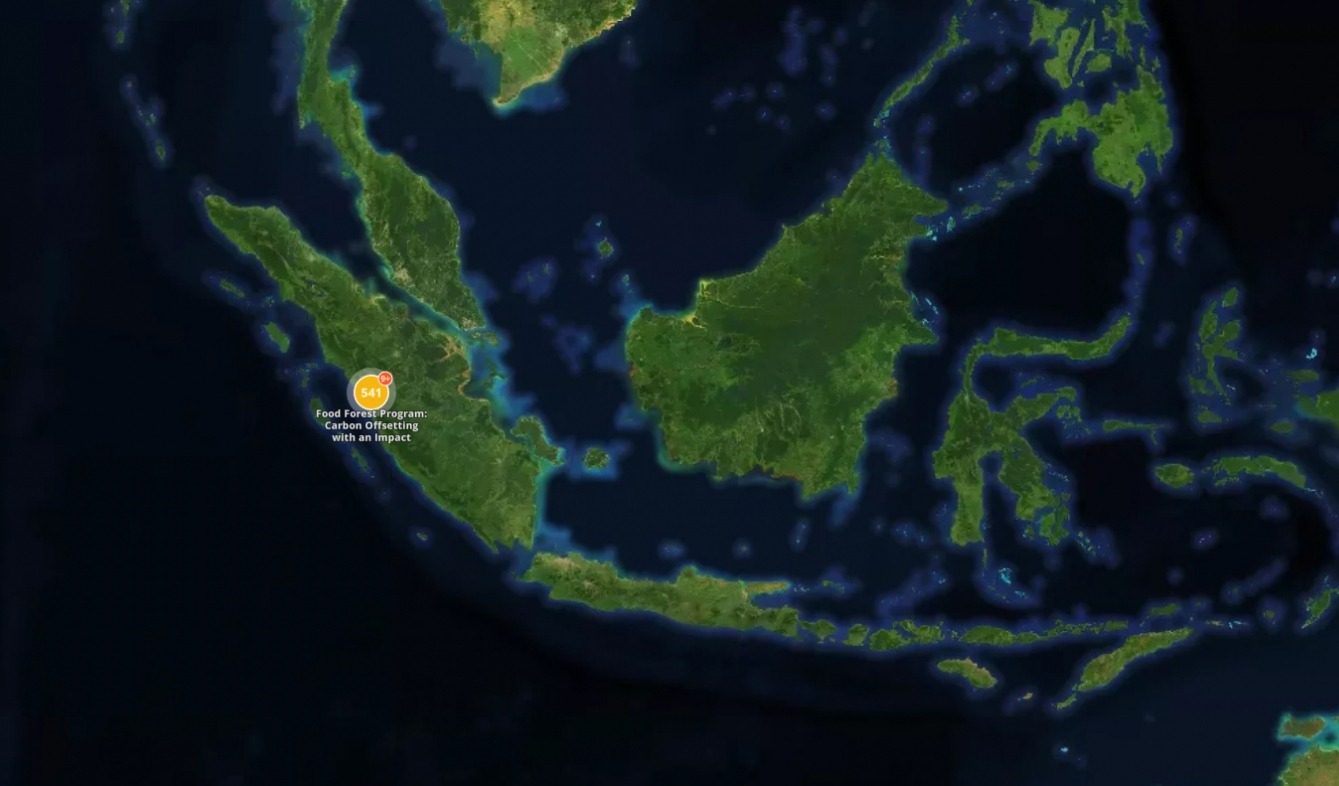 The first step is to flatten the tough, tall grass known as alang-alang using a flattening rap sheet or a lodging board. This weakens the long grass and creates space for present, but small native rainforest trees to grow that have ended up there through seeds in bird droppings and other animal faeces.

After three to four months after pressing the grass, the saplings begin to emerge and grow strong because they are exposed to air and light that previously couldn't penetrate the thick layer of alang-alang. As the weakened long grass dies off from below, the soil absorbs the plant remains, becoming more fertile in the process.

Overall, ANR is a cost-effective and efficient method for restoring degraded land, as it requires no ploughing, pesticides or fertilizers and less labour than traditional reforestation methods.
During the second year, the now fertile soil is ready to be planted with coffee, spice and fruit trees and other commercially attractive crops. Their yields provide good income and a diverse food supply.
By the third year, the ecosystem is showing signs of recovery. The site becomes an attractive habitat for a variety of insects, mammals, reptiles and birds, which begin to settle in the area. This helps to further restore biodiversity.
After five to six years, the ecosystem services of a forest on the previously depreciated land are largely restored. The forest grows and thrives, providing the local population with the prospective of a long-term and sustainable livelihood. This is a testament to the effectiveness of ANR and the importance of restoring degraded land to combat climate change and promote sustainable land use.
Before joining the cooperative, farmers decide what crops to plant based on demand and their own preferences. Fruits such as durian and avocado are in high demand. Cloves are also a good trade, as the leaf also contains oil with eugenol, a raw material used in perfumes and soaps. The cooperative provides farmers with a guaranteed price for their coffee harvest.

The proceeds from selling cinnamon can finance various expenses, such as education for children, weddings or funerals. In addition to these commercial crops, hardwood trees act as a saving for the (grand)children. This rich harvest not only provides a diverse food supply but also generates income for the local population, promoting sustainable and resilient communities.
With the help of Rimbo Pangan Lestari (RPL), farmers have come together to form cooperatives in each village. The cooperatives make decisions on new members and receive support and advice from RPL on various matters, such as selecting seedlings that produce the best results. For example, RPL recommends that a cinnamon plant should be at least 20 centimeters tall with a branched root system and at least six leaves when planted to ensure optimal growth.
In addition to cinnamon, there are also selection criteria for coffee beans. Only the best beans are sent to the nursery by RPL, where the plants are raised before being distributed to farmers. Through these cooperatives and with the guidance of RPL, farmers have access to high-quality seedlings and technical assistance to help them grow a successful crop. This united effort not only supports sustainable agriculture but also strengthens the community by promoting collaboration, learning, and shared resources.

The Forestry Department and Department of Agriculture and Estate Crops provide various fruit and hardwood trees, such as avocado, mahogany, mango and coffee, among others. Gula Gula, in collaboration with RPL, assists farmers in applying for these seedlings. Additionally, the University of West Sumatra, Andalas and the Brawijaya University of Malang in East Java facilitate various research activities, including on soil biodiversity which is crucial as healthy soil is the foundation for success.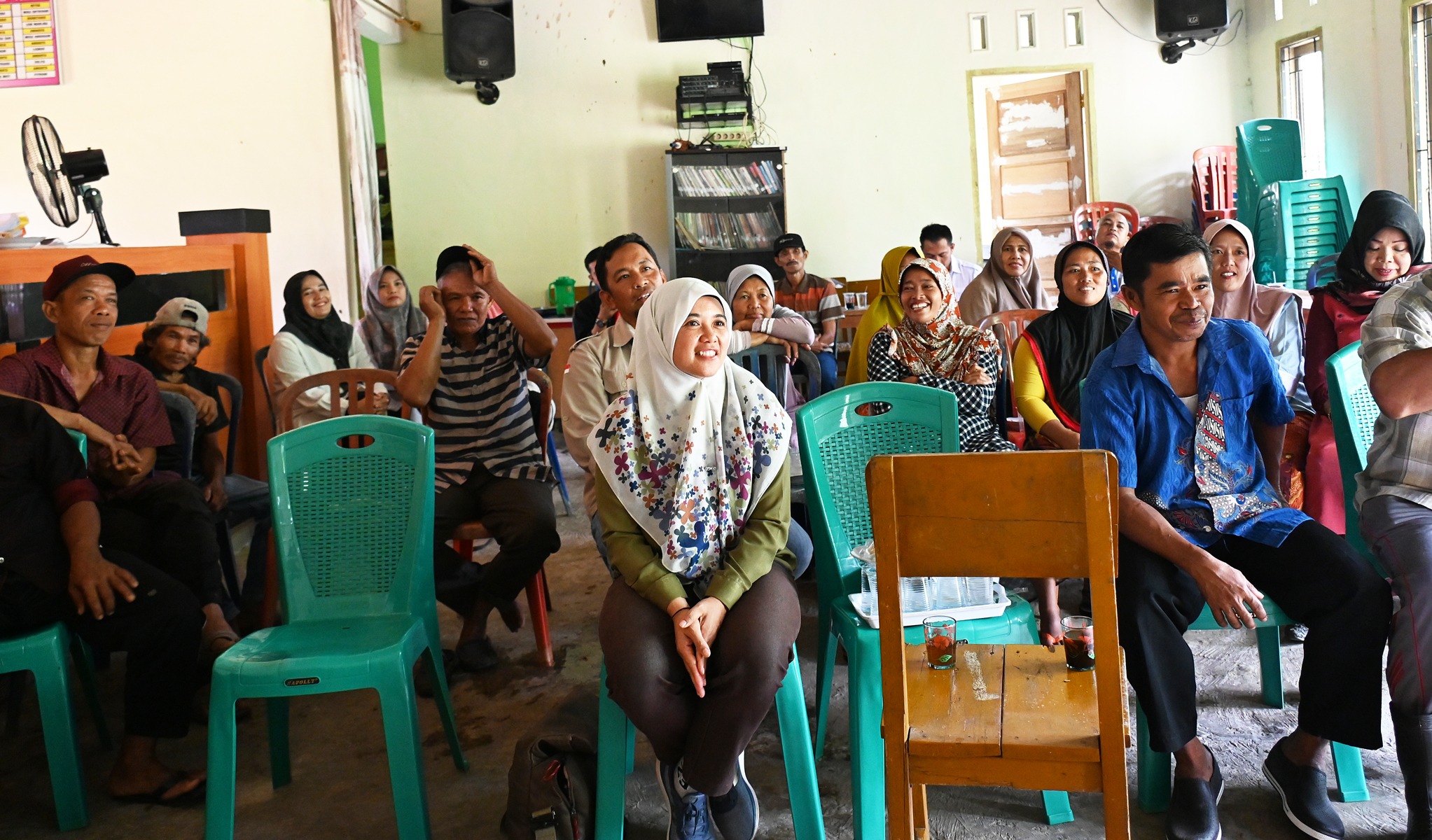 Sustainable enjoyment.
Thanks to our own Gula Gula food forest
we offer Holland
CO2 neutral coffee to the cup!
- PAUL KRAGTEN, OWNER VAN DUIJNEN KOFFIE BV