By participating in the Gula Gula Forest Programs, both large organizations and small businesses can support and increase their positive impact on the environment.
CO2Operate offers CO2 analyses that provide insight into your organization's CO2 emissions, allowing you to develop a CO2 reduction strategy. Any remaining and unavoidable CO2 emissions can then be offset by participating in the Gula Gula Food Forest Program on West Sumatra and the Gula Gula Fashion Forest Program on Timor.
Three different packages are available, including the purchase of Plan Vivo certificates (Hornbill and Gibbon) to participate in the Gula Gula Forest Programs, and helping to build a new forest (Tiger). Participants usually start with purchasing certificates in an existing forest (Hornbill and Gibbon) to explore the opportunities offered by the Gula Gula Forest Programs, before converting these certificates into a Tiger package to help build a new forest.
The EU is aiming for a 55 percent CO2 reduction by 2030, and participating in Gula Gula Forest Programs is one way to help achieve this goal.
The longer you participate, the more communication tools you will have at your disposal to share your positive impact with the outside world and use it for your CSR reporting.
To learn more about the commercial plans available for your business, visit our website or contact us by phone: +31(0)6 29 04 83 55 or send an email for more information.
Secure certification: Plan Vivo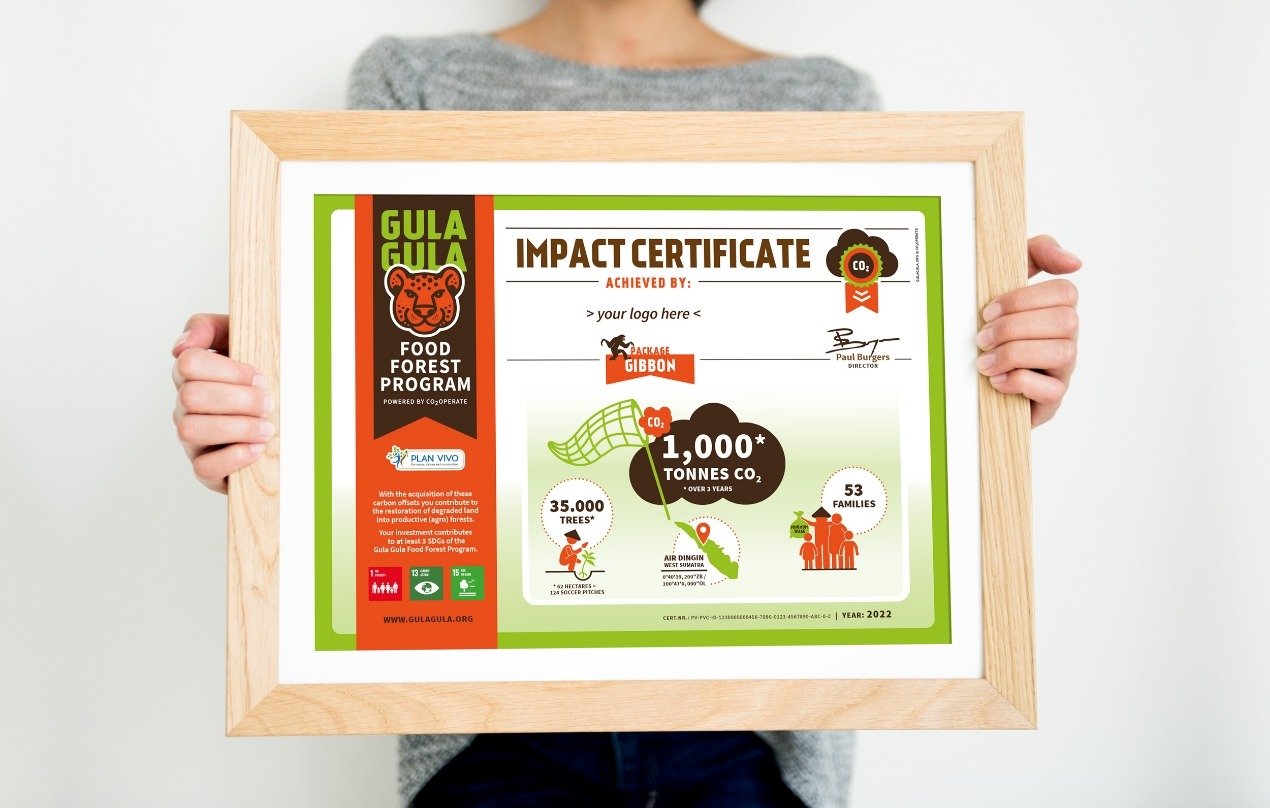 Deforestation and forest fires left only tough tallgrass (alang-alang) overgrowing the depleted soil. With combined efforts, a lush productive forest is being created.