Paul Burgers founded CO2Operate in 2008, a social enterprise that runs the Gula Gula Forest Programs in Indonesia. Our mission is to create a more sustainable future by mitigating climate change, protecting biodiversity, and supporting local communities.
Every business, including yours, produces "unavoidable CO2 emissions," from sources like gas use and transportation. At CO2Operate, we can help you understand the size of your carbon footprint and take action to reduce it. While offsetting used to be a common first step for companies, today it is often the last. Now it is all about offsetting "unavoidable" CO2 emissions. By offsetting your unavoidable CO2 emissions, you can reduce your company's carbon footprint and even achieve carbon neutrality.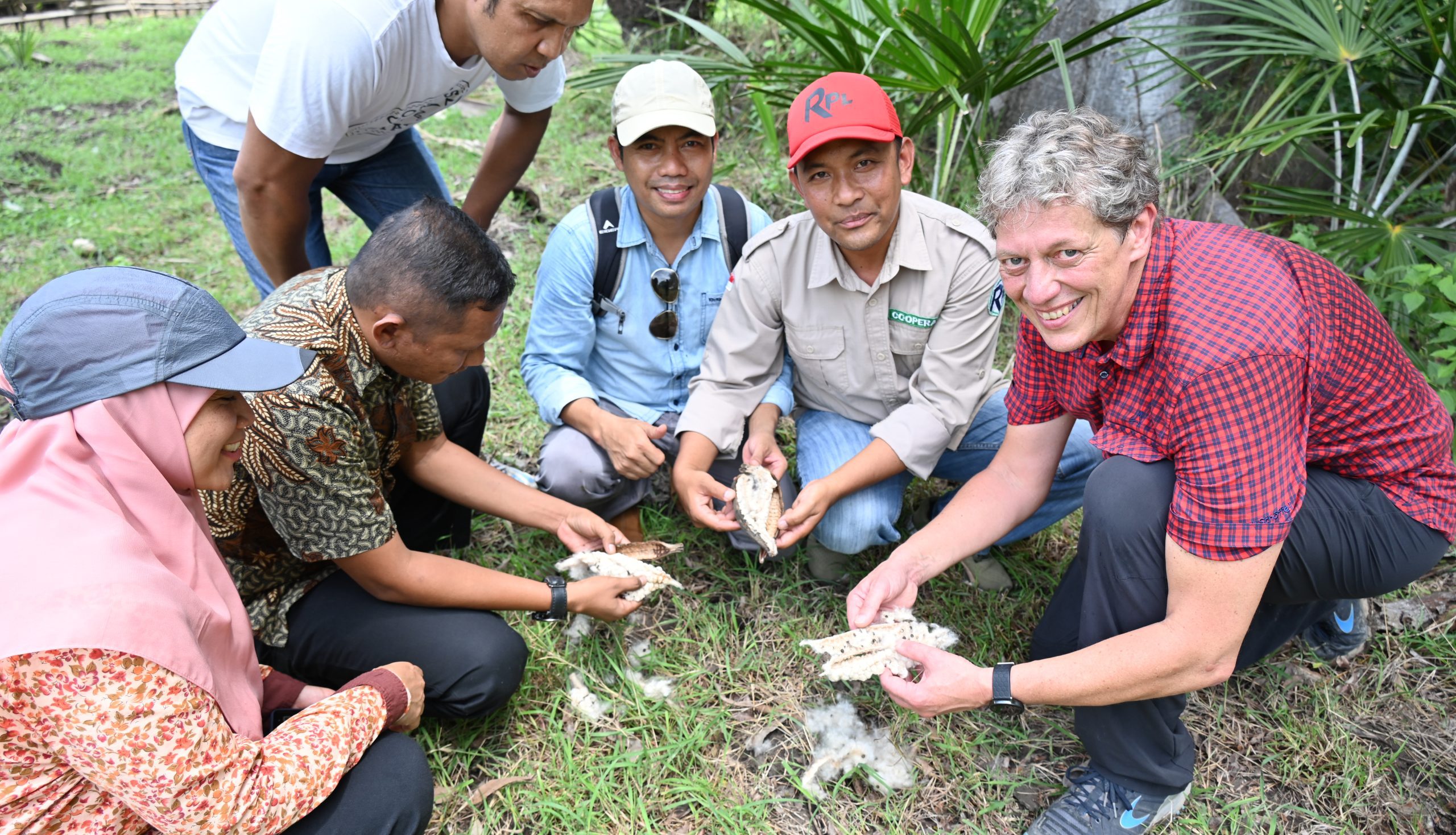 By investing in the Gula Gula Forest Programs, your company can make a direct contribution to six of the 17 sustainability goals established by the United Nations, including eliminating poverty, combating climate change, and restoring global biodiversity.

We offer a range of solutions to help businesses reduce their environmental impact, including CO2 analyses and carbon offsetting. Contact us today to learn more about how your company can get involved and make a difference.
Rimbo Pangan Lestari (RPL).
CO2Operatehas been working with local experts since the beginning. They united in 2016 to form the independent NGO Rimbo Pangan Lestari (RPL). Together, we are constantly developing, improving and implementing Gula Gula Forest Programs.
RPL consists of driven young people, who now maintain a close friendship. Each has their own expertise and experience, some of them are university graduates.
- Paul Burgers, the driving force of Gula Gula
From an early age, Paul Burgers  was captivated by the beauty and wonder of nature. As a child, he received a copy of the Jungle Book for his fifth birthday, which quickly became a prized possession. Today, that same book sits on his bookshelf, a testament to the enduring impact of his childhood fascination with the natural world.
Throughout his life, Paul's passion for nature has only grown stronger. As a young man, he devoured all the Tarzan movies, always rooting for the hero who fought to protect the jungle and its inhabitants. And at carnival time, while his friends all dressed up as cowboys, Paul always chose to be an Indian, inspired by the rich cultures and traditions of indigenous peoples around the world.
For Paul, Gula Gula is more than just a program or a project—it is a reflection of who he is and what he believes in. Through his work with Gula Gula Forest Programs, he is able to channel his passion for nature into meaningful action, creating positive change for the environment and the communities that depend on it. As Paul Burgers studied human geography and began working in the field, his knowledge of forest development and sustainable land use deepened. Through his research and experience, he came to a realization: humanity cannot continue to extract food and resources from the planet without considering its carrying capacity.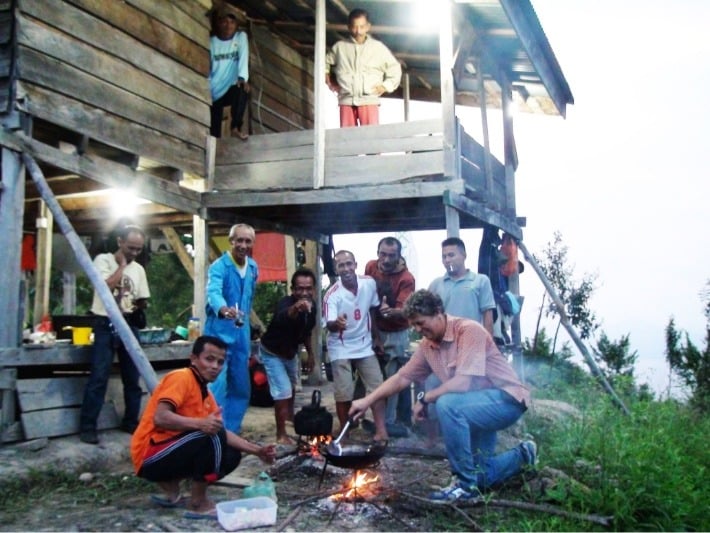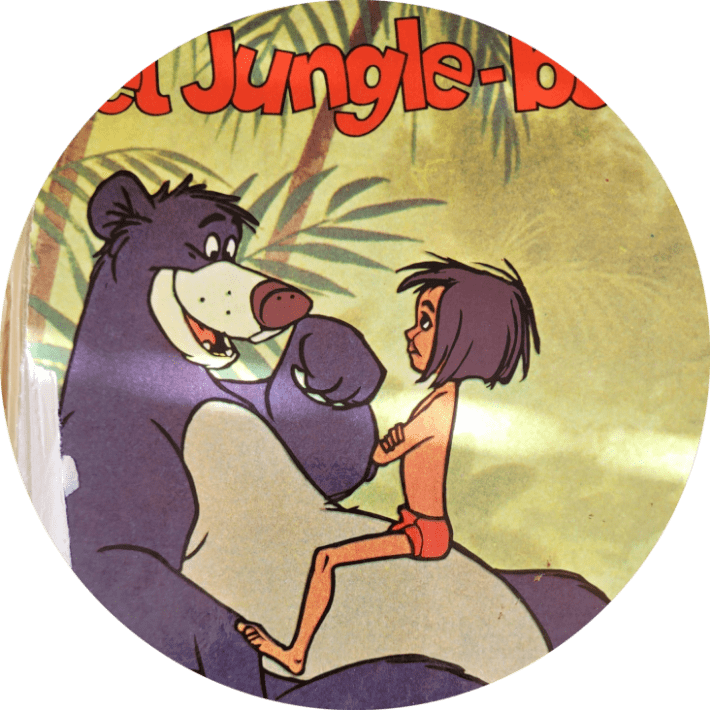 Today, we consume more than 1.7 Earths' worth of resources annually—a sobering reminder of the urgent need for action. For Paul, this means taking responsibility, both individually and collectively, to protect the environment and create a more sustainable future. Through his work with Gula Gula Forest Programs, he is able to put this philosophy into action, creating positive change for the planet and the people who call it home.

For over a decade, Paul Burger's social enterprise CO2Operate BV has been working to restore nature in Indonesia in collaboration with local communities. The idea for this work first emerged during Paul's time at the World Agroforestry Centre in Indonesia where he witnessed the devastating effects of deforestation on the region's forests and the people who depend on them.
Driven by a firm conviction that sustainable land use can provide a better life for local communities, Paul has dedicated his life to creating positive change through his work with CO2Operate and the Gula Gula Forest Programs. For him, this work is not just a job—it is a reflection of who he is and the values he holds dear.

As he reflects on his journey, Paul notes that his passion for nature and indigenous communities has been with him from a young age. "I'm still that little boy who felt a kinship with indigenous groups living in and off the forest. For me, it was never a question of why, but when I was going to get involved. Gula Gula is who I am."
Assisted Natural Regeneration (ANR)
ANR, or Assisted Natural Regeneration, is a low-cost and effective method for restoring degraded land without ploughing the land. The specific approach used depends on the conditions of the land. In wet tropical areas of West Sumatra, a lodging board is used, while in drier areas like Timor, a different method is required. ANR is becoming increasingly popular in the fight against climate change and to achieve reforestation.